Services
Sequoia Helicopters is proud to be able to offer safe and comprehensive aerial solutions for even the toughest jobs. We serve a wide range of clients across a variety of industries. Our services include:
Fire Suppression
Sequoia Helicopters Ltd. has been active with the Provincial Forestry Ministries across Canada aiding in Aerial Fire Suppression. Some of these agencies have endorsed us as a "Preferred Hire". We utilize Bambi Buckets with foam kits and all of our pilots have extensive long line experience.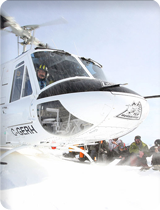 Heli-skiing
Sequoia Helicopters Ltd. offers heli-skiing services, providing aircraft for various heli-ski operators in the Purcell and Coastal Mountain ranges.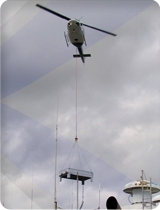 Aerial / Lift Construction
Sequoia Helicopters Ltd. is experienced with high density populated aerial lift projects. An example of one of our projects would be the ECOM communications tower on top of the Scotia building in downtown Vancouver.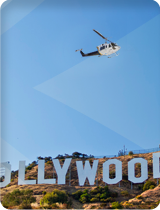 Filming Industry
Sequoia Helicopters has had its Bell 212 aircraft painted in black "Whiskey wax"
for various movies such as X-Men 3, Freddy got Fingered and Undercover. We also have supplied film support for The Fantastic 4 – Silver Surfer and Predator (2018)
Endorsement / Recurrent Training
Sequoia Helicopters does third-party training and can provide initial or recurrent training on the Bell 212, Bell 206 and Airbus AS 350 series. We have approved check pilots (ACP) on staff for any pilot proficiency check (PPC) requirements.
Locations